S.I.N. Audio
... because the proper power cords and power distributors can do more than any speaker-cables or interconnects ...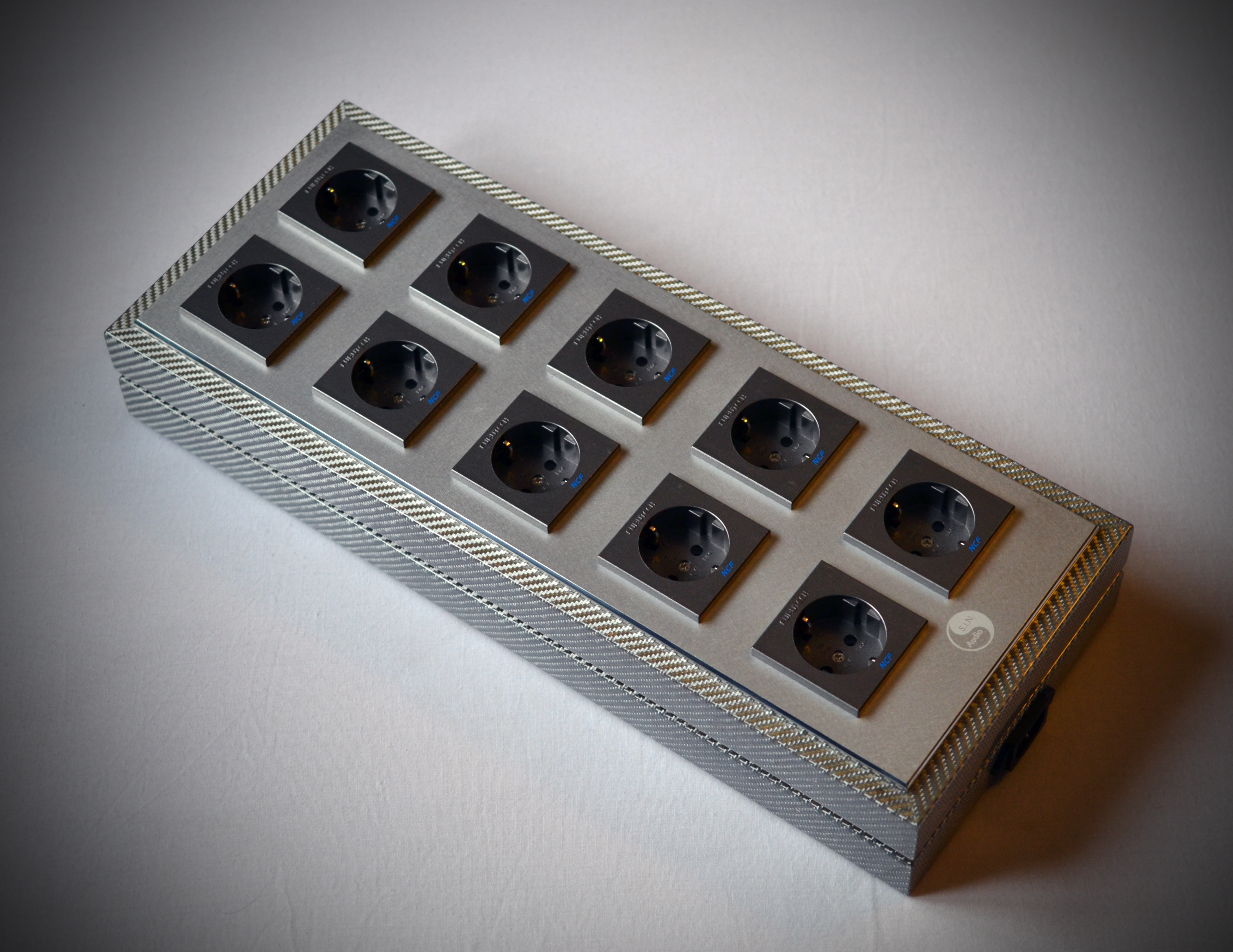 All sound originates from electricity: The true source is electricity
Music reaching your ear is electricity moving the membranes of your speakers or headphones.
The source is not your pickup, it's not your streamer. The source of sound is really your wall-socket or your power distributor.
All wires are also antennas: Electricity becomes polluted
Electromagnetic and radio-magnetic interfere with the electricity in and around the all cables. Surges in power consumption in your amplifiers, an electric car charging in the neighborhood, the LED lamp on your bedside table literally any electric device around you will impact your sound.
Active filters come at a cost: Electricity becomes muted

In areas with high quality electricity networks like Europe, an active power filter has little benefit but come at a steep price: The music sounds in first instance 'cleaner' but it is actually less dynamic and lacks liveliness, it lacks authenticity.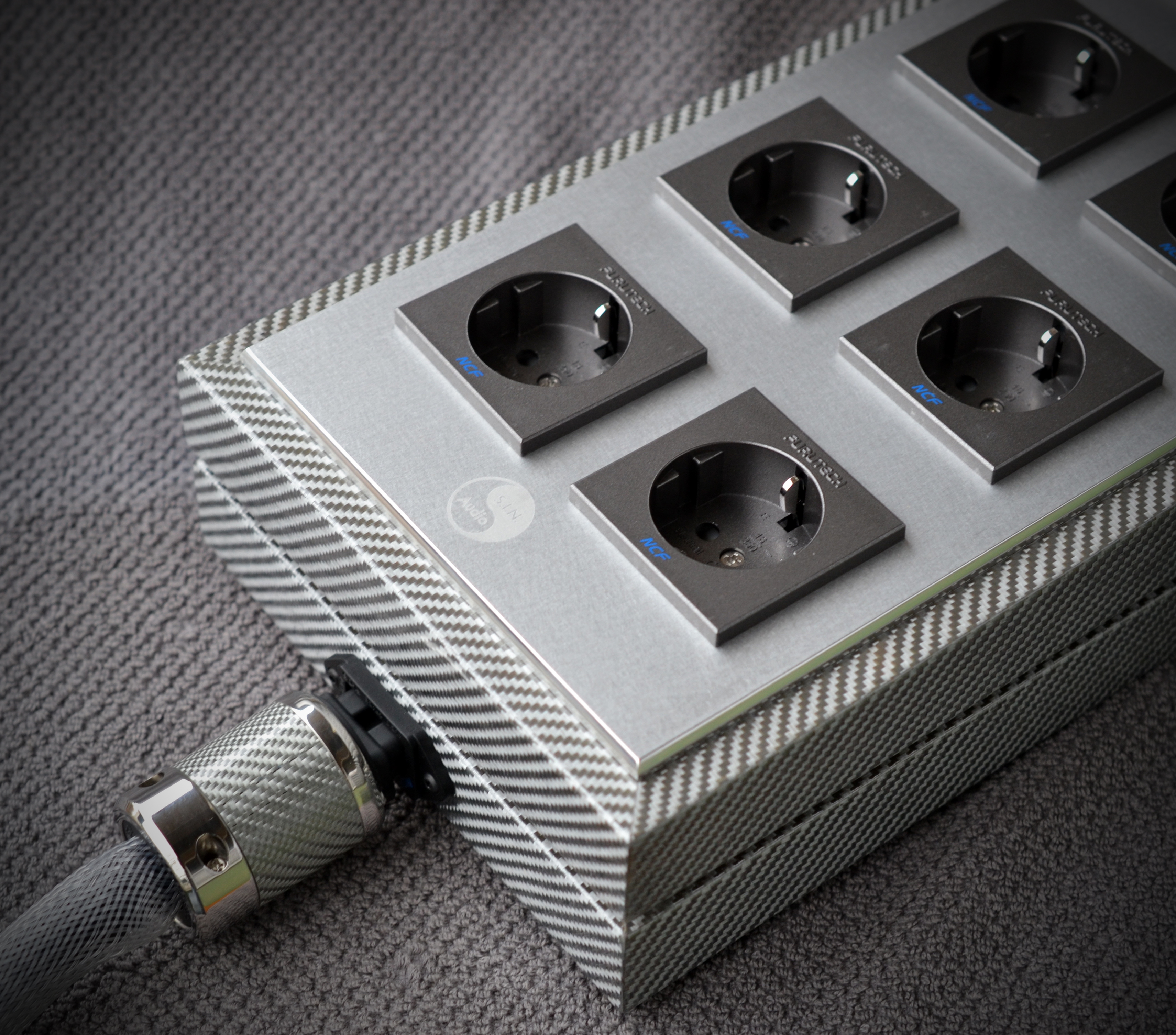 Filterless cleansing creates the highest quality of electricity for your system
S.I.N. audio's power distributors and cables eliminate the electro- and radio magnetic interference and micro-sparking. The cleansing of the electric current happens exclusively through the choice, symmetry and build-quality of the wires and connections. No electronic manipulators are used.
On the way from your wall-socket to your equipment, S.I.N. audio cables and power distributors elevate your electricity to the best possible quality. Not by regenerating the electricity, but simply removing all negative outside factors.
This way they literally preserve and protect the soul of your music.
No other cable change or other tuning will reach a similar improvement
Your equipment will not be able to perform above the quality of the electricity it is fed with. S.I.N Audio products provide your system with the best possible raw material to produce music with. Your music will reach a level of realism that you have not heard on your system before. Instruments will stay naturally at their place, the stage widens, heights detach from the speakers, details become obvious, the holographic image reaches unknown dimensions. Perhaps the most striking effect is the level of ease and comfort you will experience, listening to your favorite records. It's like your favourite recordings will be finally coming home. Home to the source.
Are you on a quest for the truly LIVE sound in your home?

If you are not about more bass or more treble.
If you are not about audiophile effect hunting.
If you are not about quantity but about about quality. Are your favourite records live recordings?
Then you should get in touch with us.
S.I.N. Audio: The best power solution you'll ever hear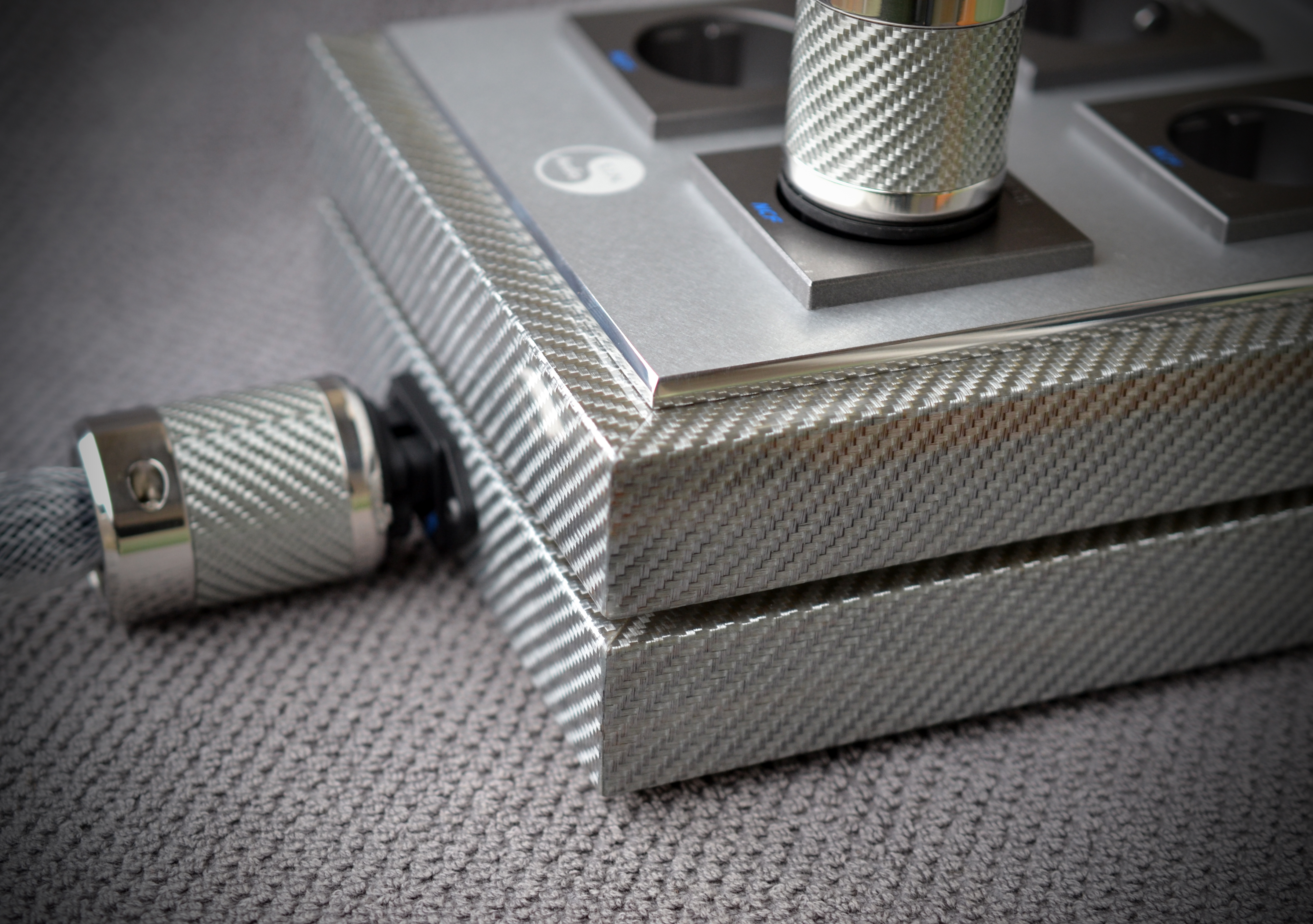 Through obsession, objectivity and integrity …
… S.I.N. Audio has created the Power Split Device and Power Cords that are the best cable change you will ever hear on your system, but of course…
… talking about sound is like talking about fine dining
Even the most detailed and convincing account about the fantastic new restaurant will be just empty words, until you have a taste yourself …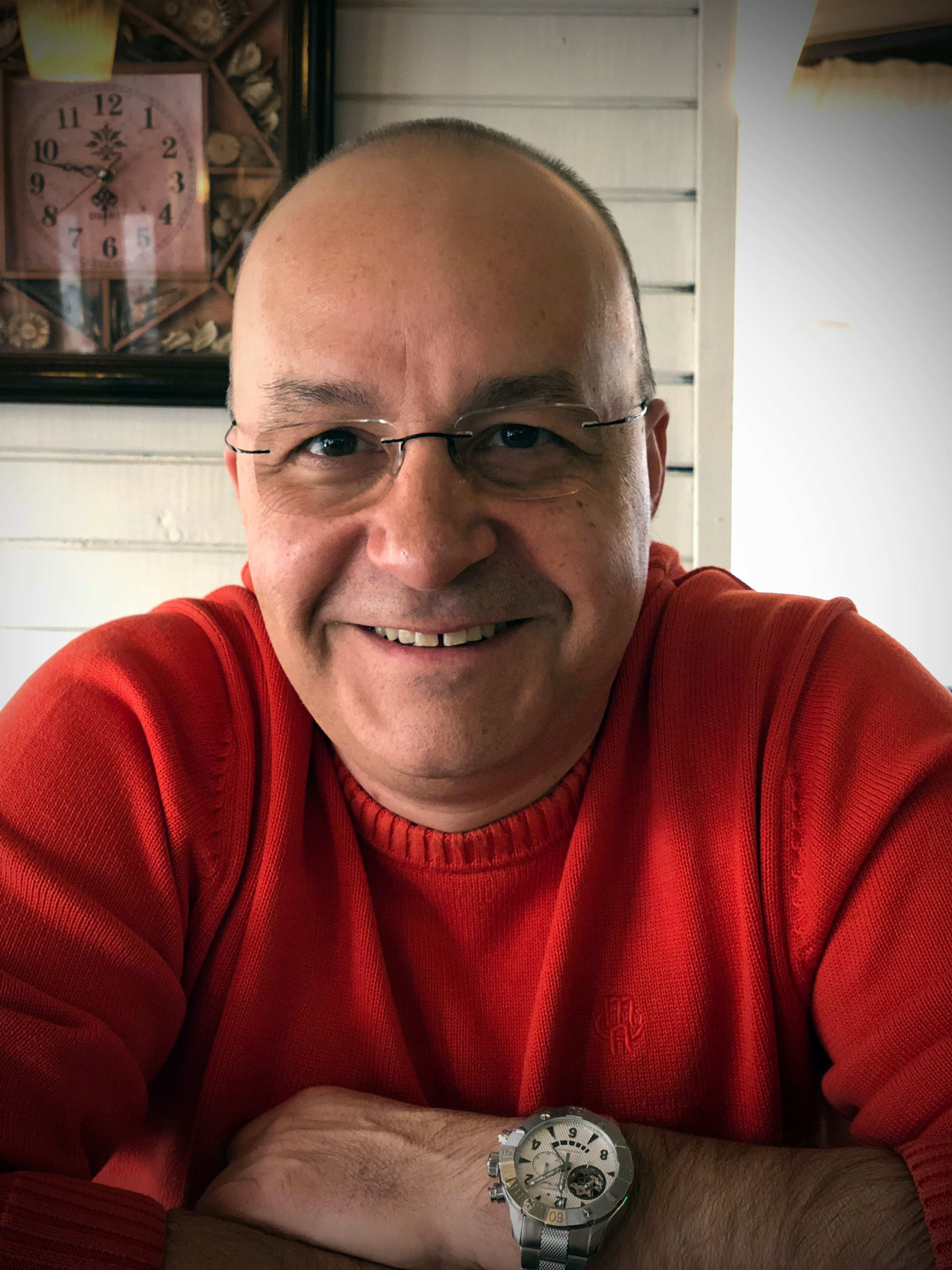 Nikolay Kozev, owner of S.I.N. Audio based in Sofia, Bulgaria, gave up his career at Nike to pursue his obsession: the perfect sound.
After a 5 year long journey of trial and error, relentlessly testing his products against the most prestigious power-sets in the world, his PSD (Power Split Device) were delighting his first customers. It took another couple of years until he manages to bring his Power Cables to an equally high level. But development has not stopped since then and it probably never will.
Nikolay develops and hand-crafts all S.I.N. Audio products from the best available, mostly Japanese metals and the finest materials.
The only test system is your system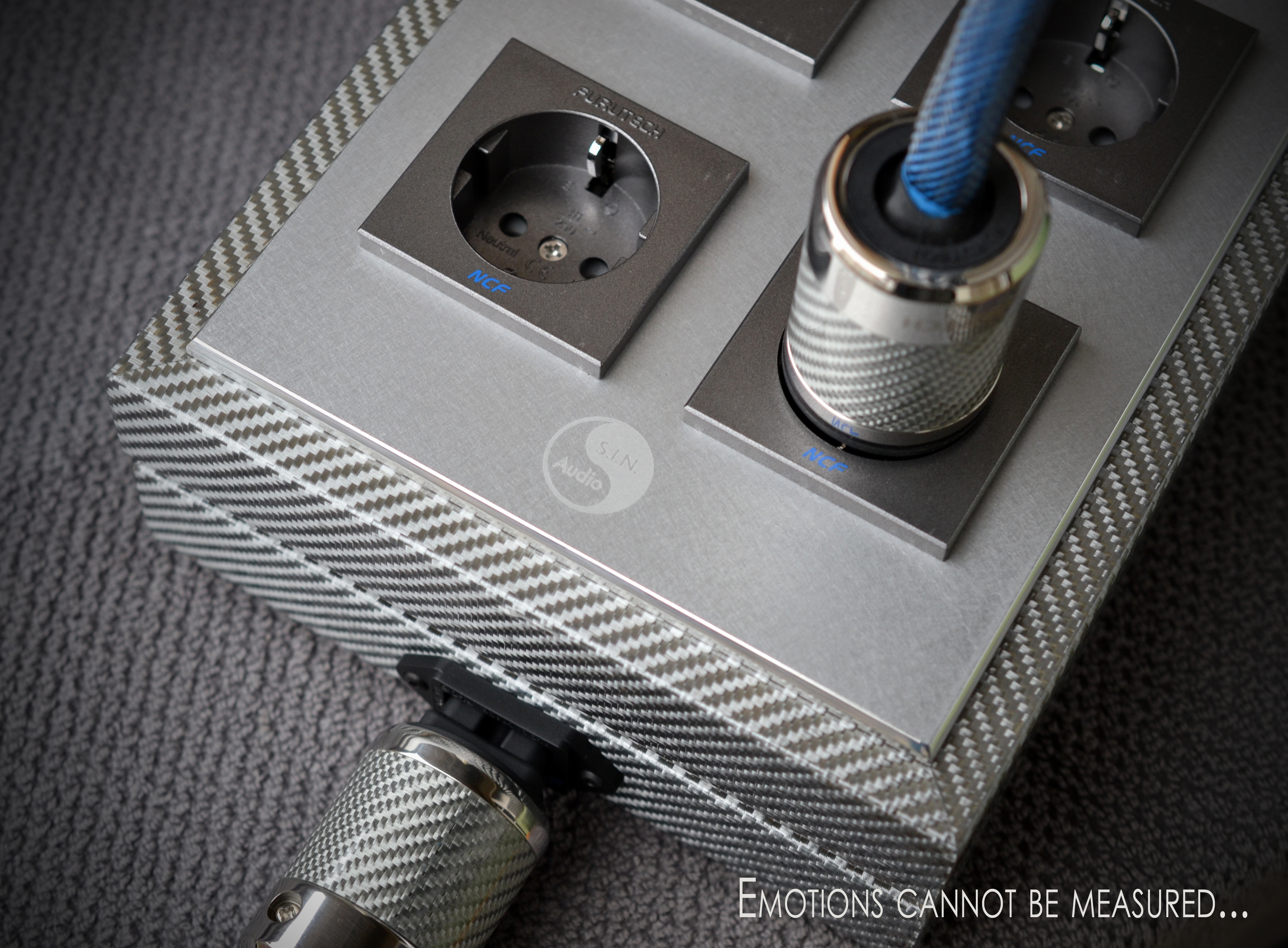 Mono and Stereo – Review (excerpt)
"An instant stand out. The flow, the musicality, emotions… There is no problem to go into the blacker backgrounds, defined soundstage, clear three dimensionality etc. I don't want the clutter of usual paradigms. With devices like PSD my goal is to highlight the effectiveness and impact on music. But, hack yes, all those are there and more.
Make no mistake; this is the device in the range of Furutech Pure Power 6 and Walker Audio Velocitors S. I would even go further and boldly state that it even transcend them in it's core approach."
Alex Peychev – APL Hi-Fi
"Be prepared for richer and fuller soundstage with more presence, yet more detail.
This is combined with strain-less, relaxed and natural sound presentation that reminds me of state-of-the-art vinyl setup.
Congratulations to S.I.N. Audio for such fine achievement, once again!"
Note: APL have since become an OEM client of S.I.N. Audio
Marcin Ostapowicz – JPlay
"One guy once said to me: forget about high quality playback without good power. It was the first piece of advice he gave me. He was a very respected audiophile in Poland. It may sound like a cliché, because most guys in this hobby know it, but at the same time, most ignore it – they buy uber expensive electronics and often connect it with entry-level power cords as they think there is very little to gain with higher quality cables.
But even high quality power cords in place do not cut it. I thought I was good with my dedicated power line for my system using 12m vovox textura power cable that goes from the circuit breaker with AHP klangmodul fuse to oyaide outlets next to my main audio system. That served well and came out on top when I compared it with few highly recommended and pricy power strips. I always felt relieved going back to direct AC outlet connection. At that time I already had my system wired with S.I.N. Audio PC Limited power cords which outperformed all power cords I've had, not by a small margin. Nikolay of S.I.N. Audio told me on every occasion: "Marcin, you need to hear my power cords with the PSD". And I thought it's just a sales pitch. Sure, the PSD-6 looks great, it's built like a fine watch, it has great Furutech sockets and all, but with my experiences with power strips, I was unmoved by Nikolay's comments. But recently, knowing how good the PC limited cables are, I decided to check it out anyway. And it turned out to be one of the greatest improvement I've experience since I'm in this hobby. The PSD-6 took what's best in PC limited cords – natural timbre, ease, micro dynamics – and multiplied the effect. I've been listening to my system through the PSD-6 for a week now and it keeps getting better every day. Hard to believe, I know, but it's true. I'm enjoying music through my system more than ever. It's like a dinner in a 3-star Michelin restaurant or like a glass of excellent aged Barolo – the level of refinement with the PSD-6 is similar. I think this is the best recommendation I can give."
Power Split Device PSD 6 and PSD 10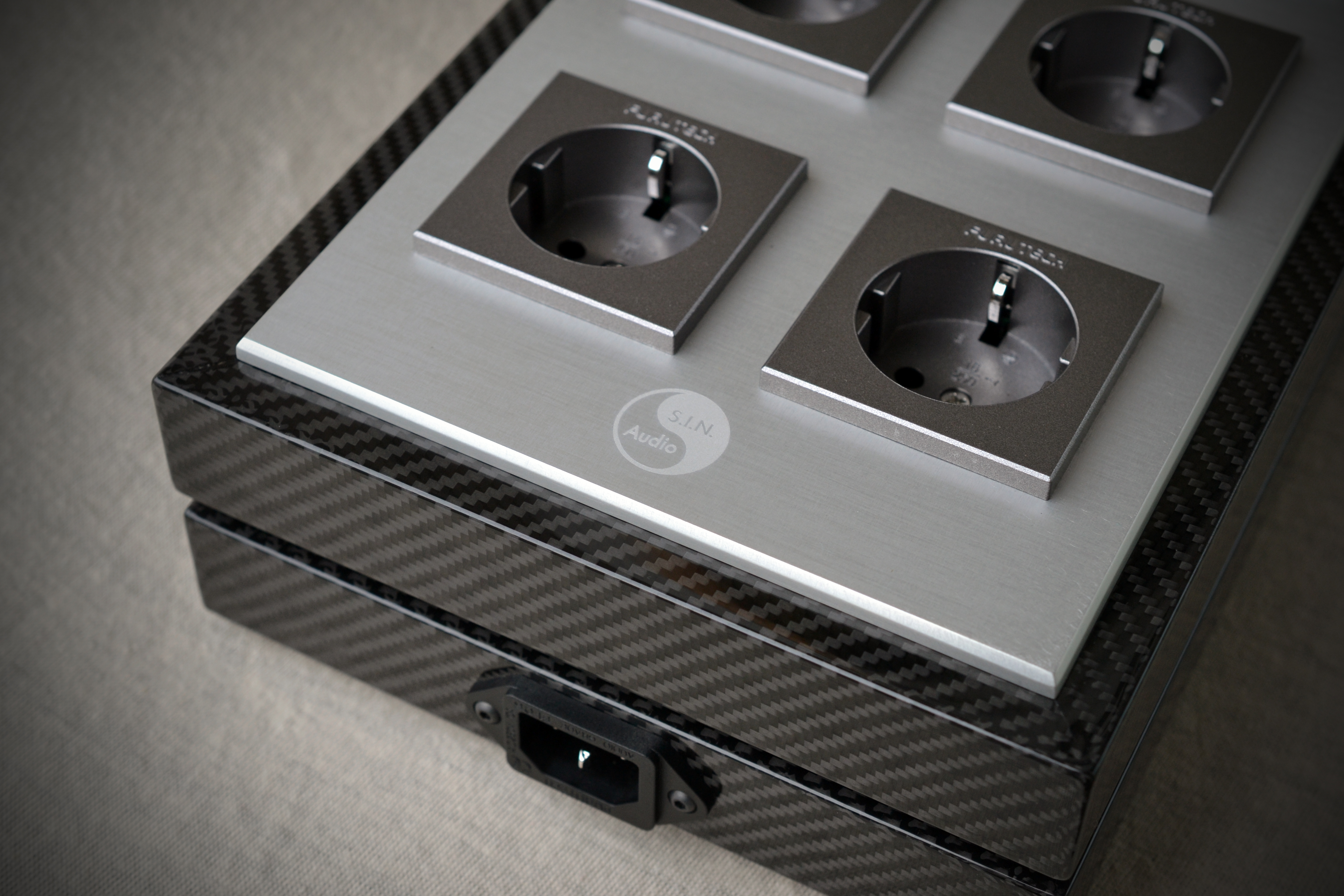 Pure material based power treatment, zero filters

Specially selected aluminum alloy that assures best sound characteristics of PSD

Optimal body design and materials reducing electromagnetic noise

Common power starting point – carefully designed and handcrafted symmetrical internal wiring

High quality sockets, Furutech

High quality internal wiring, High quality OFC copper 99,996% purity

High quality IEC connector, Furutech

Designed and handcrafted in Sofia, Bulgaria.
Power Split Device PSD 10 Carbon edition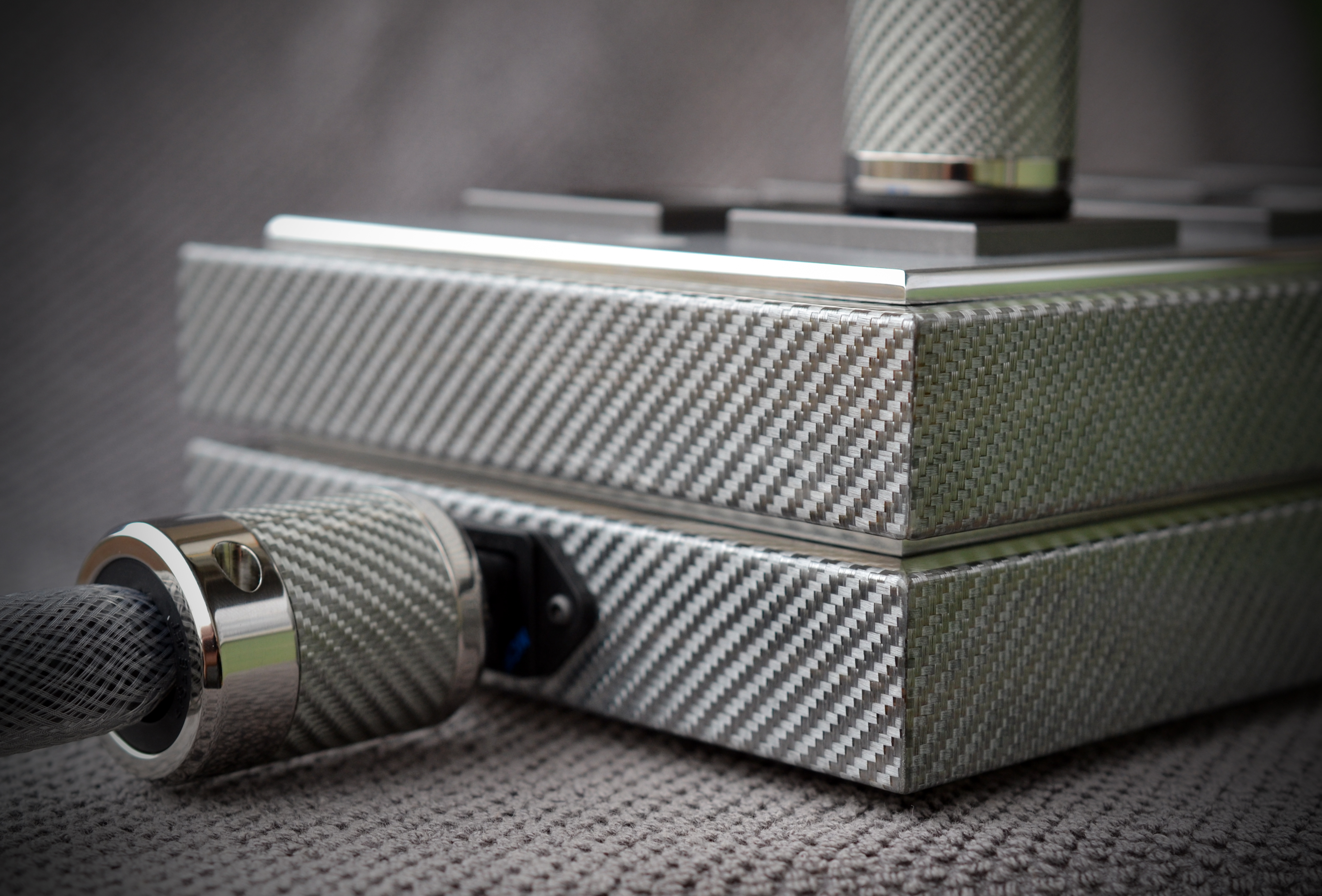 Special Carbon Edition of the PSD 10.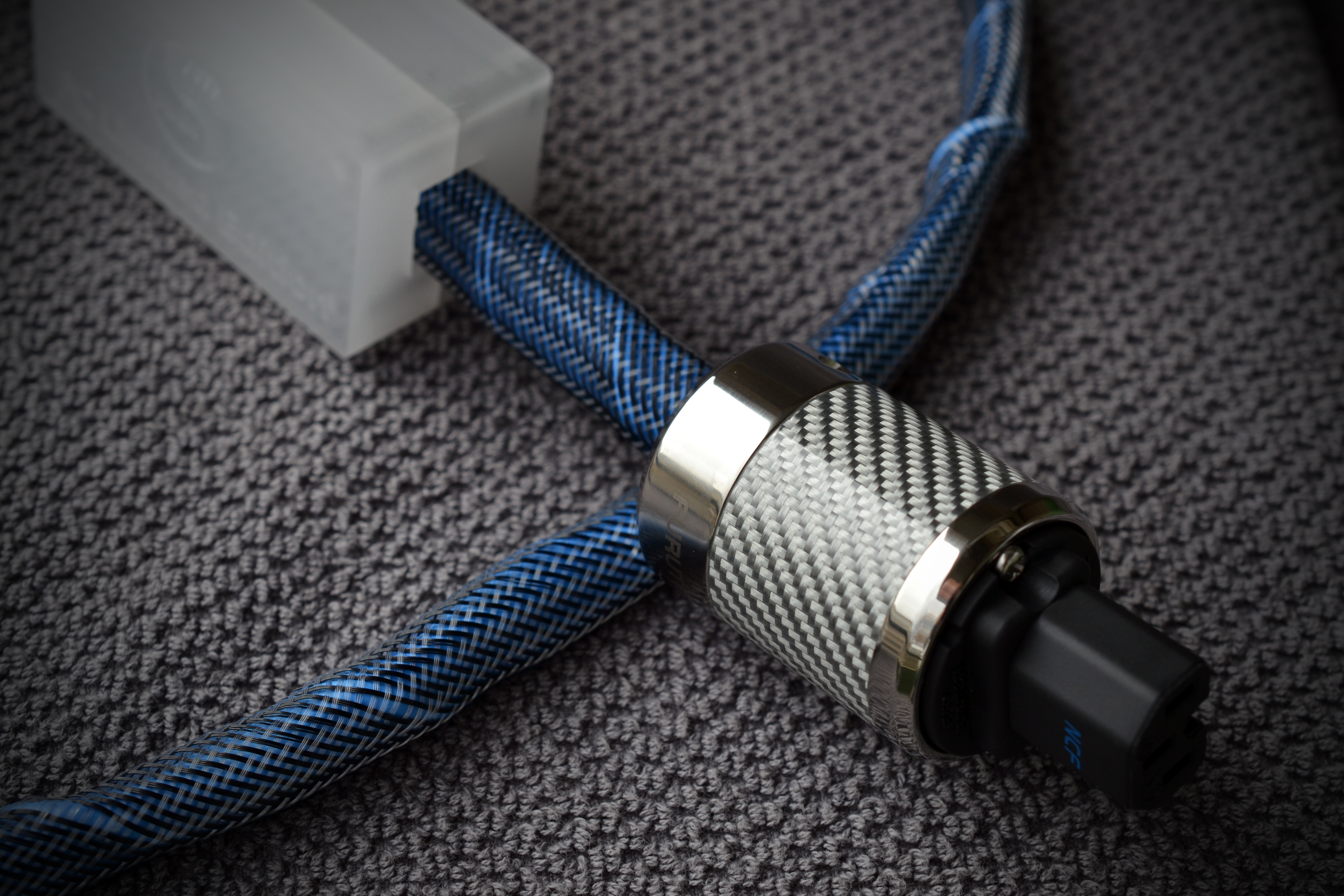 Limited (to 100 pcs.): 99.996 OFC Copper conductors for best sound characteristics.

Proprietary cable geometry for minimal electromagnetic interferences.

Proprietary cable assembly technology for optimal sound characteristics.

High quality connectors made by Furutech in Japan with NCF technology.

Designed and handcrafted in Sofia, Bulgaria.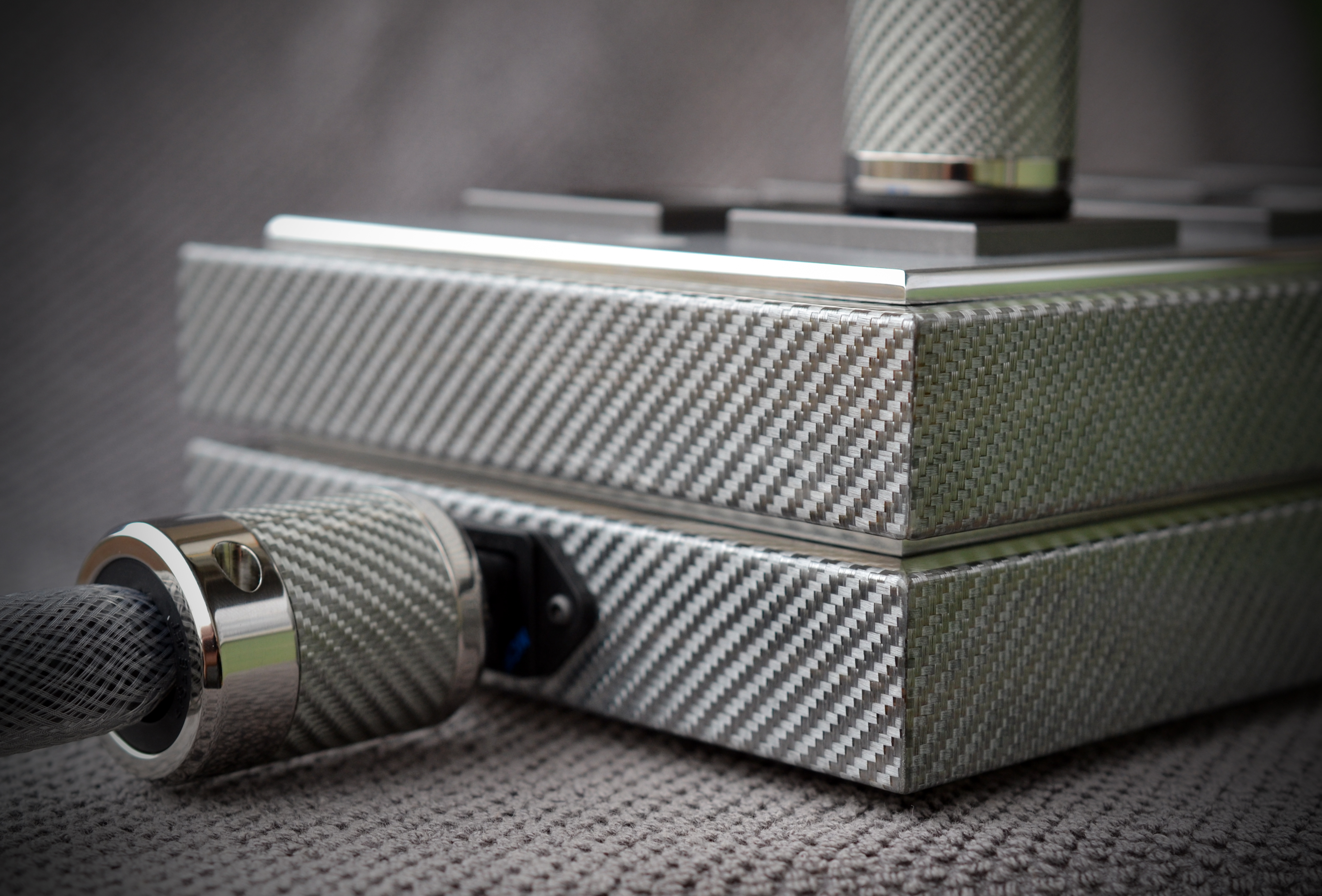 Wires made by Siltex otherwise same specs as PC ltd.
Power Cords
The standard length ca. 150 cm. For custom lengths, please contact us.
PC Limited
ALL PRODUCTS ARE HANDMADE AND PRE-MANIPULTED TO DELIVER THEIR TOP PERFORMANCE RIGHT OUT OF THE BOX. THEY WILL HAVE BEEN IN EXTENSIVE TESTS AND MAY SHOW SLIGHT IMPERFECTIONS LIKE HAIRLINES. ALL PSD VERSIONS COME WITH A LIFETIME WARRANTY OF ELECTRICAL PARTS. IN CASE YOU HAVE ANY PROBLEM WITH OUR PRODUCT, SEND IT TO US AND WE WILL SOLVE THE PROBLEM AND SEND IT BACK TO YOU. EVERY SOLD UNIT COMES WITH CE DECLARATION. WITH THE CE DECLARATION FOR EACH PRODUCT THE MANUFACTURER ENSURES THAT THE PRODUCT CONFORMS WITH THE ESSENTIAL REQUIREMENTS OF THE APPLICABLE EC DIRECTIVES.
The only test system is your system
To make arrangements for a home demonstration or purchase with 30-Day Money-Back Guarantee or any other question, please contact us.